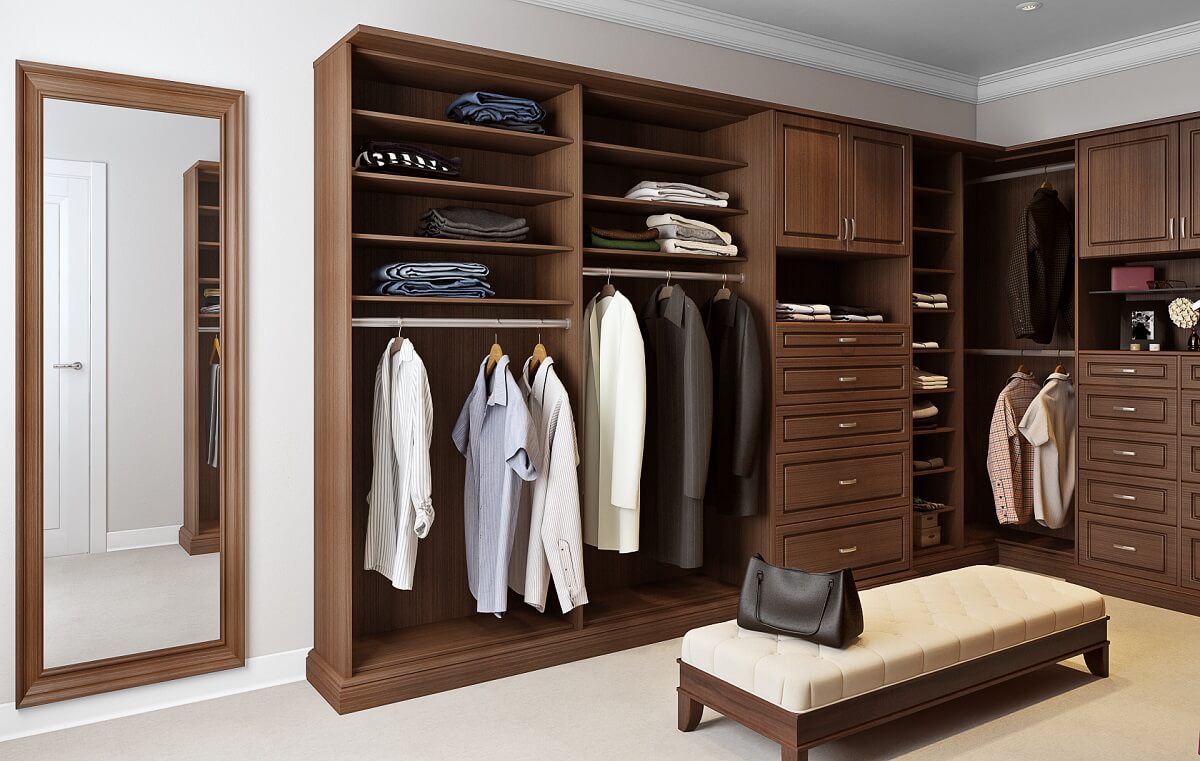 Moving needs to be handled by a professional for proper safety and efficiency, especially when moving complex items such as a wardrobe. Sydney Movers Packers is known for delivering their specialised wardrobe removalists service all over Sydney and also Australia. Our professional wardrobe removalists Sydney team have experience moving many different sizes and shapes of wardrobes.
Wardrobe of different styles:
Dressing room fit-outs
Sliding wardrobes
Walk-in wardrobes
Veneers wardrobes
Laminates wardrobes
Wardrobes made of:
Mirror
Glass
Metal and leather
Plywood
Particleboard
Medium Density Fiberboard (MDF)
Moving a wardrobe demands a lot of things that many people need to pay attention to avoid damaging the wardrobe. Refrain from settling for less satisfactory service when you can take advantage of the services of wardrobe movers from Sydney Movers Packers. We are a complete match for the quality under the budget. If you're thinking of moving your wardrobe all by yourself, you should know that moving a wardrobe yourself is never a good idea because of unlimited reasons. Among those reasons, your safety is one, which is the first and foremost things to consider. A massive and heavy wardrobe demands the proper tools to move from one place to another. We ensure a double-layer packing technique when it comes to ensuring the safety of the materials. With the proper knowledge, one can protect himself in the process, so hiring a team of professional movers is best to avoid such situations.
Moving the wardrobe without prior experience can be dangerous; here are the topmost reasons why you shouldn't be doing DIY moving:
Risk Of Damage: Wardrobes can be large and heavy, making them difficult to maneuver without causing damage. Attempting to move a wardrobe can result in scratches, dents, or structural damage to the wardrobe or other items around it.
Personal Injury: Moving a heavy wardrobe can also put you at risk of personal injury, such as back strains, pulled muscles, or even more severe injuries. Professional wardrobe removals companies have the equipment and training to move heavy items, reducing the risk of injury safely.
Time-Consuming: Packing and moving a wardrobe yourself can be a time-consuming process, especially if you have a lot of clothing, shoes, and accessories to move. A professional wardrobe removals service can complete the process much more quickly, allowing you to focus on other aspects of your move.
Lack Of Expertise: Professional wardrobe removals companies have the knowledge and experience to properly pack and move your wardrobe items without causing damage. They also have the appropriate equipment, such as specialized wardrobe boxes and hangers, to protect your items during transit.
Peace Of Mind: Hiring a professional wardrobe removal service can provide peace of mind, knowing that your items are handled with care and that you are less likely to experience any issues or setbacks during your move.
What Does Our Professional Wardrobe Removalists Sydney Team Have To Offer?
1. Professional And Convenient
The benefit of moving with a professional mover is safety at its max. You don't have to worry about your wardrobe even a little bit as our professionals handle it. We have all the right tools for a swift move.
2. Competitive Rates
Sydney Movers Packers is known to provide world class moving services at the cheapest rates. No other mover in Sydney will provide you with as low as the rates we provide you with the best service.
3. Comprehensive Insurance Policy
Other than the professional service and top-notch service to top it up, we are also providing comprehensive insurance for your wardrobe, which will cover any damage due to us in transit.
4. Disassembling And Assembling Of The wardrobe
Booking removalists makes it easy as they know how to move your wardrobe efficiently and effectively. Even when it needs to be disassembled, they will have all the right tools and skills to do that, making the whole moving process swift and utterly convenient. After the transit, when your wardrobe reaches the new place, our removalists make sure to assemble your wardrobe in the place of your liking.
5. Packaging Services
To ensure that the wardrobe should get delivered without a scratch, we must start with the best packaging, and we do it. After disassembling, we make sure to put everything in sturdy plastic boxes or wraps to move the wardrobe safely and securely.
Process Followed By Our Wardrobe Movers In Sydney
Moving complex items like a wardrobe can be a daunting task, so we have divided the whole process into simple steps, which we execute with proper planning. These steps are:
Step1: Starting with taking measurements of the wardrobe
First and foremost is to take measurements of the wardrobe so it can be moved and relocated correctly. Also, checking the condition of the wardrobe is essential to know what type of techniques are required to move it. After measuring and checking the condition, our removalists properly plan to move it through the hallways and entrances.
Step 2: Dismantling the wardrobe
Though dismantling heavy and oversized weighted items isn't always possible, using the right tools and machines, the wardrobe can still be dismantled. When disassembling a wardrobe, the first step is to remove the doors, mirrors, shelves, hangers, and drawers. We will pack all the parts with the help of suitable packing materials. Such as the moving blankets and the right and bubble wraps.
Step 3: Packaging the wardrobe with high-quality material
Clearing the contents of the wardrobe and dismantling it, we start with the packaging of the parts of the wardrobe that we dismantled before. We use high-quality packaging, heavy-duty blankets, tapes, bubble wraps and many other things to secure your items during the move. We ensure to serve you with proper safety and security of your belongings.
Step 4: The transit and reassembling of your wardrobe
Sydney Movers Packers have every type of truck and van to suit your relocation needs. We keep them clean to move your belongings. When we reach the desired place, we securely unload your wardrobe and quickly reassemble it.
Why Choose Our Experienced Wardrobe Removalists In Sydney?
1. Budget-Friendly
We enjoy the tag of being one of the most popular movers in Sydney because of our affordable quotes and highly convenient services. We provide both standard and customised wardrobe removal services. You will never find such attractive removal rates and discounts other than us.
2. Professional Moving Team
We provide a team of professional movers and packers to relocate your wardrobe safely to the new place. Our team of professional wardrobe removalists Sydney has been doing it for a very long time. With the help of professional wardrobe removals services, we have delivered to almost a thousand householders and offices successfully and smoothly.
3. 24*7 Availability Of Service
All our services are always available for our customers. We offer the best quality wardrobe removalists services 24*7, call 1800 865 005 whenever you need us. We feel happy to help our clients.
4. Moving Insurance
The best thing about hiring a professional wardrobe moving team instead of a DIY move is getting free from all kinds of relocation liabilities. Our professional movers handle the task very carefully, but the future is uncertain. If any unfortunate accident occurs and your wardrobe gets damaged in our care, you will be getting the truest of the value of it. We provide total compensation or recovery on your wardrobe.