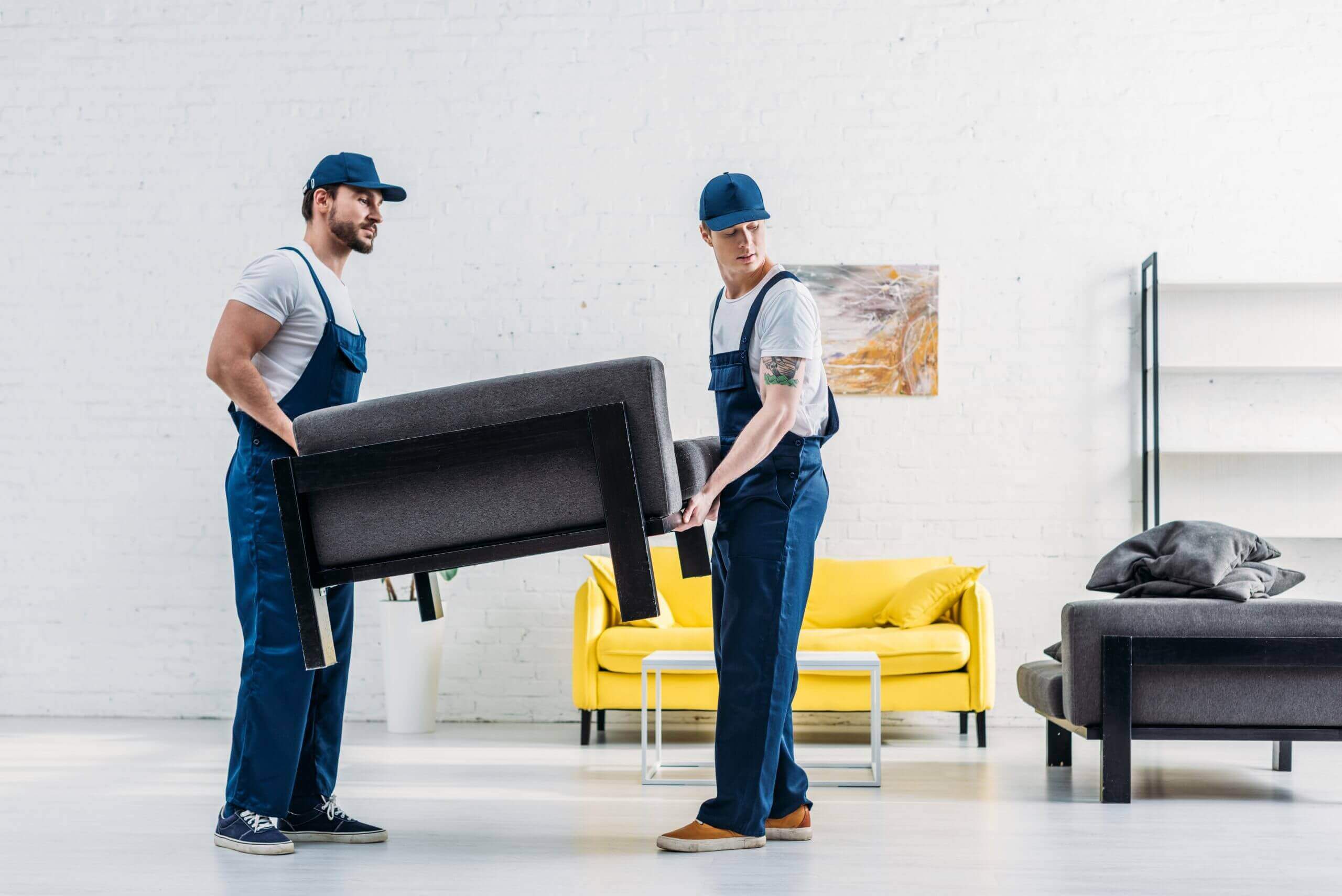 Are you planning to move to a new destination and only want to move with a small cluster of things? Moving is very hectic, whether it is a small removal process or a big one. Still, by hiring our small item removalists team in Sydney, you can make your moving day very exciting and energetic. Our experts have an easy solution for every problem related to removals. As our name suggests, we provide small item removal services to our customers at very fair prices so that everyone can hire our services without thinking twice. We do not charge unnecessary freight costs. In small removal services, we offer cramped vehicles (small removal vehicles) with one professional small removalists who is well equipped and helps you move your item or a few pieces of furniture all across Sydney or even interstate.
Most people want to move household items such as a couch, dining table, refrigerator, washing machine, television, so it can be risky to hand them over to any removalist company. Sydney Movers Packers are a fully secured company that provide transit insurance, which helps you provide complete satisfaction. Don't worry! When handing over your valuable belongings to us, we make sure to avoid any mishap and complete the process in the most professional manner; that is why we take care of them as our own. You can fully trust our small item removalists expert without any pausing.
Furthermore, offering our magnificent services, we also provide desirable prices and help you solve your move problems. Far from other removal organizations, we do not charge any extra amount or do not have hidden charges. We always make sure there is transparency between you and Sydney Movers Packers in advance. Contact today to know about further details related to small removal services, and our team is 24/7 available for any query. Feel free to contact us.
There must be an alternative way, correct? Right there is! Yes, Sydney Movers Packers provides our customers with affordable, reliable, and expert small removals Sydney services. We will always appear on time, and the safe delivery of your belongings is our priority.
Assure your safest small removals with the Sydney Movers Packers
Our professional way of removal might be popularly known for household and office moves; guess what? Our experts are just as happy to assist you with a few big cartons or a bulky dining table with our premium small-item removal services. We describe some of the ways by which we help you to move few things locally and interstate at a meagre cost. We can also look at arranging to partly share space for a few belongings that could require relocation.
All we need from you is to provide as much information as possible to help our movers move your small but delicate items as swiftly and safely as possible.
Why Choose Our Small Removalists Service In Sydney?
1. Best Quality Move Under Budget
Being the most reputed removal company, we provide our services at a budget-friendly cost so that anyone can afford to hire them. We are always active to enhance our service and pay attention to the low price. All our expert team have the latest model techniques vehicles and are fully equipped with innovative tools. We are well trained and always uniformly groomed. Our professional movers are very attentive and more cooperative who always help manage and organize all the characteristics of a move.
As mentioned earlier that our small moving service includes, there is a complete crystal apparent rate. As a result, we offer a quality move under their budget. And we always provide fixed price approximations so that our customers have complete satisfaction and cost certainty of the move.
2. The Only Small Removal Expert You Need
As we are providing our service to target every area of the field, we are ever since evolving. We are now divided into many faithful partitions of service to our customers; some of them are Sydney Movers Packers small household removals, small office relocations, and small interstate removals.
Being a registered moving company, it helps us grant moving and warehouse insurance. Hence, your small items, including pieces of furniture, small household items, and personal holdings, can be fully secured. At the same time, the move if our customers select to take it. We also provide our customers with complete services such as professional pre-packing and cleaning services. As a result, our experts look after all our customers' moving needs with just one simple phone call.
3. Reliable Removal Packing Services
Sometimes, someone may not have time to pack themself or engage in other work as moving your house makes you busy or stops you from a full house pack. We provide you with our whole house, partial house, even a small household removals services as per your required schedule. It may be restricted to fragile or kitchen packs or a full dismantle- move- reassemble. For further queries, you may go through our customer care.
4. Our Wide Range Of Services
Sydney Movers Packers is a local moving and state to state moving organization that offers all types of professional moving services to our customers. Their main aim is to focus on small removal. Our small removalists of Sydney plan each move with thoughtful relationships and comprehensive planning. It may help us to know the exact idea of customers' expectations. Our robust service menu offers many alternatives to our customers who can do as little or as much work as they want. Our professional small removals Sydney team offers you a total guaranteed amount so that you can easily plan your move without hesitation. There are no limitations of minimizing our out of state move, no imaginary discounts, just actual cost-saving and outstanding services for small item removals.
These are some of our services given below
Small items state to state move
Apartment removals
Local small items removals
Long term and short term storage
Small furniture removals
Corporate removals
Additional services