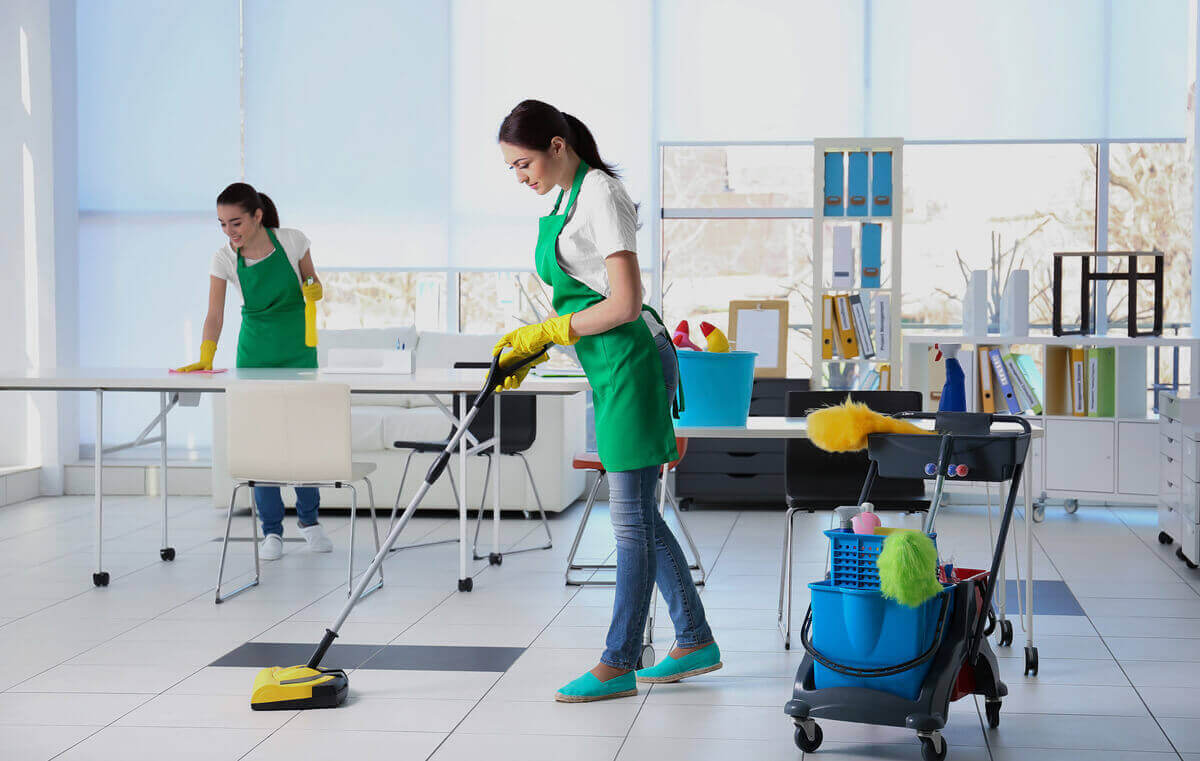 Everyone wants a clean space but only a few of them like to clean their workspace or house on their own. But for better living, we need to clean our house, office and workstation every day. At times, maintaining cleanliness is manageable and executed proficiently. However, certain situations demand professional assistance to ensure a thoroughly hygienic environment, especially during relocations of homes or offices from one place to another. The whole process of relocation is already very stressful and tiring that no one does not feel like doing anything else in the new house or office space.
Most of the people hire only moving services to manage their budget, they feel adding up cleaning services can exceed their desired and suitable moving expenses. But it is not true, cleaning services are not so expensive, even the professional cleaners help you the most in the time of relocation, especially right after shifting to a new location.
Cleaning the complete house is not an easy task for every individual, even most people do not use the right cleanser for delicate objects. They just use their regular washing soda or liquid and wash all the things with it. This is not the right way to handle your treasured goods. This may damage or ruin some shine and originality. So, it is always better to ask for help from professional movers and cleaners for cleaning services.
Sydney Movers Packers understand the cleaning and hygiene necessity of their clients. That is why we offer the best house and office cleaning services in the suburbs of Sydney, Australia at very nominal rates. Our professional cleaners Sydney team is expert in their work and they know-how/what to clean with which particular cleanser. They will help you after the removal process properly and reduce your stress of cleaning and organizing things efficiently. We provide a wide range of services that make us one of the most trusted and affordable moving and cleaning service providers in Sydney and even all over Australia. We serve the best removalists services and move-in cleaning services.
Professional House Cleaning Service In Sydney
Our company is one solution for all the problems related to relocation and moving. We provide all our services at very economical prices all over Australia. Our professional house cleaning Sydney team expertly clean everything easily without causing any harm or issue. They have years of experience in organizing and cleaning the house professionally without any stress. To make your house relocation completely perfect and hassle-free, choose our house removalists and cleaning staff for both move-in and move-out time cleaning services.
Our house cleaning Sydney staff makes sure that you get everything planned and organized in the best way when you reach your new location. We make it ready to live quickly.
Here are a few important things that our house cleaning Sydney staff provide you:
1. Disposal Of Moving Boxes And Plastic Wraps: After the complete relocation of everything, the movers will unpack and organize everything in its proper place. Our professional cleaners Sydney staff then dispose of all the waste and sweep & mop the flooring of the new house and make it clean.
2. Cleaning Of Kitchen: This service involves the cleaning of the entire kitchen efficiently. Our professional cleaners Sydney team cleans your kitchen flooring, counter, sink, chimney, kitchen walls and tiles, exhausted fan, burner, and wipe all the kitchen appliances like refrigerator, oven and dishwasher.
3. Cleaning Of Washrooms/Bathrooms: Clean washrooms and bathrooms are an essential part of our daily life. If you want to maintain personal hygiene at home, then cleaning of washrooms and bathrooms is very important. We offer professional toilet and bathroom cleaning services which involves a deep cleaning of the toilet floor, taps, toilet seat, bathtub and washroom walls and tiles. After cleaning we sanitize each and every corner of your washroom properly.
4. Cleaning Of The Living Area And Bedrooms: Our house cleaning Sydney staff do sweeping, dusting and mopping efficiently. They are trained and experienced in all kinds of cleaning requirements. Our cleaning staff properly clean and sanitize your living, dining and bedrooms. Spray premium quality air-freshener of your choice and make your house comfortable and pleasant to live in.
Professional Commercial Cleaning Services Sydney
House cleaning is still sometimes manageable but office cleaning after shifting and installing all the workstation is a very difficult and complex process. Only the professional cleaners sydney team knows that if the cleaning is not done in the right way and in the right time duration, then how much loss can the business have to bear. So, value your precious time and choose our expert commercial cleaning services Sydney team to clean and sanitize your new office place. We are dedicated and committed to providing the best removalists and commercial cleaning services in Sydney.
Our office/commercial cleaning staff go above and beyond the expectations of the clients to make their moving day as less stressful and tiring as possible. All our professional office removalists are trusted and demanded across Australia. After cleaning everything properly we make sure that all the apparatus and equipment is installed quickly. There are no delays in our office relocation and cleaning services.
Our commercial cleaning services Sydney staff is experienced and trained in cleaning office floors, cabins, desks and furniture wiping, sinks, walls, washrooms, halls, fine arts, bookshelves, and many more. Sydney Movers Packers has been providing all types of cleaning services for many years in Sydney and as well in entire Australia. We use good quality cleaning products and the latest tools and vacuum cleaners to make the atmosphere clean and hygienic.
Why Choose Our Cleaning Service In Sydney?
No doubt that there are a number of cleaning and removalists service providers in Australia, some of them are cheap but not so efficient and some are good but provide very expensive services which are not affordable for everyone. Here, Sydney Movers Packers is the great combination of affordable plus best removalists services in Sydney. We aim to serve professional cleaning and moving services at very cheap rates without compromising on the quality of the services. Apart from this, there are the following important reasons that will show why you should choose our cleaning services:
Affordable rates and free & flexible quotes depending upon the requirements of the clients
Availability of standard as well as comprehensive cleaning services
24*7 available and convenient in time
On-time service, no delays
Insured moving and cleaning services
Authorized and registered in the department of moving and cleaning service providers of Sydney
Successful track record of our work and clients positive feedback
Availability of both house and commercial/office cleaning service
Well-trained and experienced cleaning staff
Good quality cleaning equipment, cleanser and disinfectants
Due to the COVID-19 pandemic, we are also providing online quotes and virtual pre-move surveys for giving cleaning estimations to the clients. We sanitize our tools and equipment after every use and maintain social distancing norms of the government. With proper covid -19 screening and protective gears, we are providing door-to-door services. Just call on - 1800 865 005 for best moving and cleaning services anytime.